History of Online Casinos
It can be easy to think that online casinos have always been around, because there are so many of them. However, they are actually quite a recent thing, not starting until the middle of the 1990's. It was not only legal restrictions that prevented this from happening before but also that the technology was not advanced enough. Then software was developed to make it possible for casino games to be played online.
In Antigua and Barbuda a law was passed to allow businesses to apply for licences to become online casinos. This started a growing trend and the Kahnawake Gaming Commission was established in Canada to issue gaming licences. It was just after this in 1996 when the first gaming sites opened. Some of the first ones were GamingClub and Intercasino.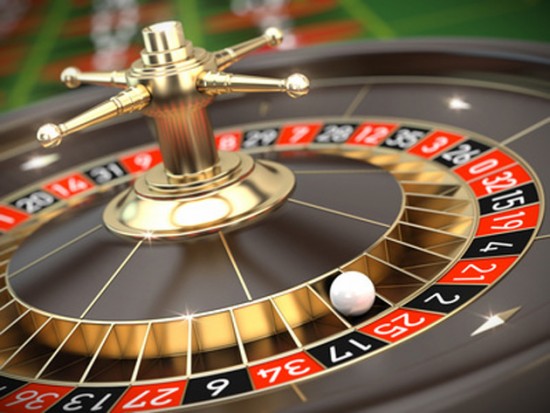 After this there were many more casino websites appearing. By the end of 1996 there were around fifteen and then by 1997 there were 200. Revenues from the sites was large as well being estimated to be over $800m in 1998 alone.
The sites were not purely casino games though. There were sportsbook sites as well and existing bookmakers made their own online sites to expand their businesses. To start with there were many give-aways and big jackpots to encourage people to use them but this faded as the sector grew, although there are still some around if you look hard enough.
Around the year 2000 saw the growth of sports wagering. This is when individuals bet between themselves on an outcome and the website collected a commission on that bet. These days it is more sophisticated and referred to as exchange betting.
It was in 2002 when live betting started. This meant that it was possible for people to take a bet on a sporting event when the event was taking place. This is still very popular today but now it is possible to make bets on mobile phones as well as on PC's.
One of the most popular areas of online better is poker. It was in 1998 when the first online site offered poker games. This was called Planet Poker but they were not successful due to having frequent technical faults. The slow Internet speeds also created problems but more sites did appear after this one. Paradise Poker started in 1999 and they were more technically advanced which helped and they had several different poker game options. Then in 2000 Poker Spot started to offer online poker tournaments but due to payment processing issues they were forced to close.
However this led to other websites such as Party Poker and Poker Stars starting up which became very popular. Poker party ran online tournaments which could qualify players for live events. Poker Stars helped to launch the World Championship of online Poker, With some players qualifying online for small amounts of money and then winning big, many people wanted to have a go and the popularity of online poker soon grew.
Online poker was very popular in the US but a law changed in 2006 lead to confusion among players as to whether playing online poker or in fact any online gambling game was legal. Many sites either closed down or did not allow US players. Some sites continued to allow US players, but they were forced to close to them in 2011 when the US government put a stop to them. Now some states do allow online poker games but there is still a lot of confusion regarding the law and what is and what is not allowed. In most other countries this is not the case and people can play online casino games, including poker with no worries, although most do have gambling age restrictions which are often 18 or 21 years.
Nowadays in most countries it is very easy to gamble online, but there is also a special feeling playing in biggest world casinos . A lot of people do so using their mobile phone or tablet and others using their PC. There is a huge amount of gambling websites available, some offering casino games, some sportsbooks or sites that offer both. Some will specialize in certain games, such as poker and others have themes or features to attract certain customers. Many are now very sophisticated, some offer great bonuses and most have live chat facilities. It can actually be difficult knowing which site is the best to use but there is more info here about what you can expect from various websites, in order to help you to learn more about them and what they can offer you.