Airplanes in Flight
Beautiful photos! Air-planes in the air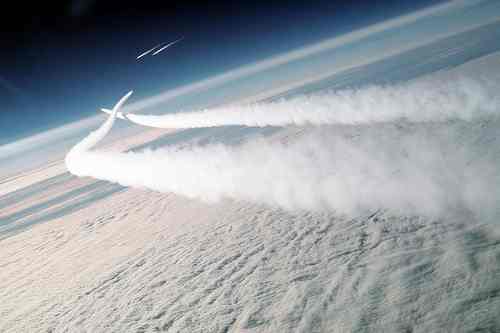 Two Soviet MiG-29 aircraft en route to an air show in British Columbia are intercepted by F-15 Eagle aircraft of the 21st Tactical Fighter Wing.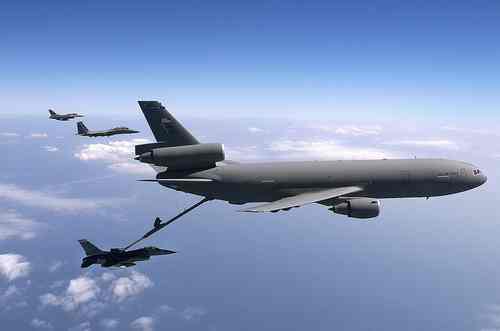 An F-16 Fighting Falcon refuels from a KC-10 Extender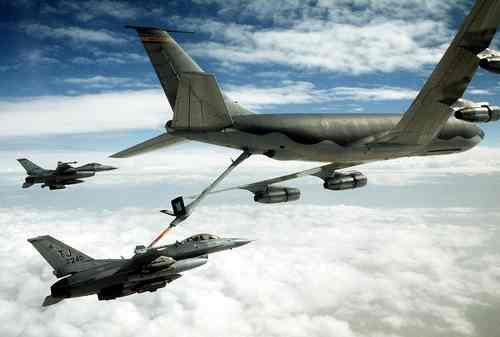 A 401st Tactical Fighter Wing F-16C Fighting Falcon aircraft refuels from a KC-135 Stratotanker aircraft as another F-16 stands by during Operation Desert Storm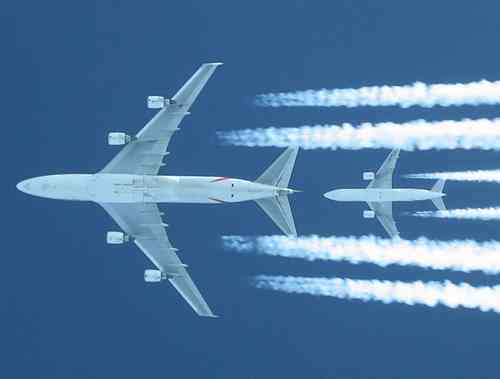 Shot of a EK/Atlas Air 747 (2000ft above us) being chased by EK B777-200 (A6-EML, 4000ft above us) right at its tail. Captured out of a EK (now thats coincidence…) B777 flightdeck (through left #1 window upwards – thats why the neck was twisted. Us at FL340, 747 at 360, other B777 at 380.

North American P-51D Mustang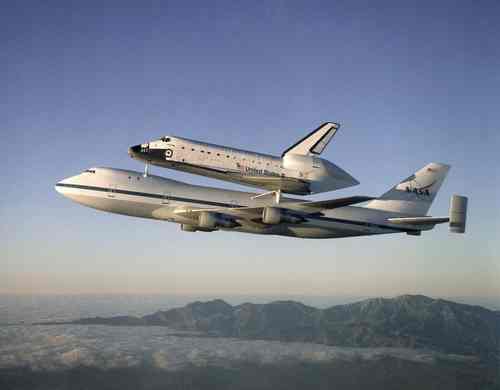 The Space Shuttle Atlantis atop the Shuttle Carrier Aircraft (SCA) returns to the Kennedy Space Center after a ten month refurbishment.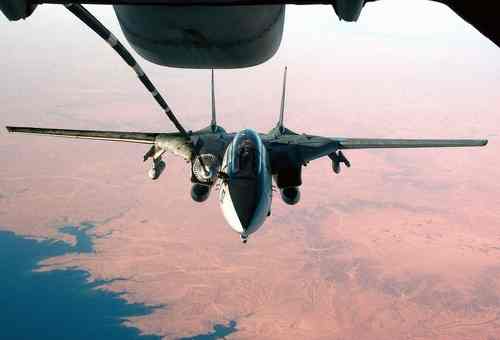 US Navy F-14D Tomcat Refueling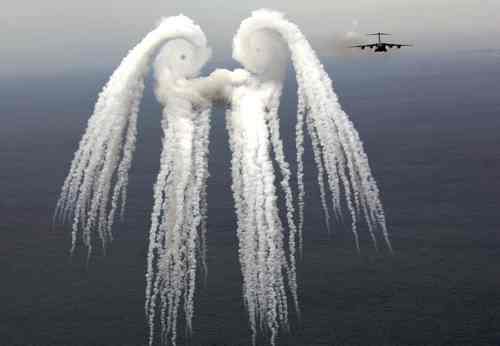 C-17 Globemaster III, having just released a series of flares over the Atlantic Ocean