10 Most Expensive Vintage Cars
There is not a lot of passion in this world such as a passion for vintage cars. Worldwide fans of vintage cars gather at various auctions competing to enhance their collections for one more piece. Thus, for example, some car models reach astronomical figures, because of rarity and due to its glorious past. Many celebrities have a love for vintage cars. Popular TV host Jay Leno in his fleet has automobiles worth at least $300 million. We made a list of 10 most expensive models in vintage cars world:
1. 1963 Ferrari 250 GTO – Price: $32 million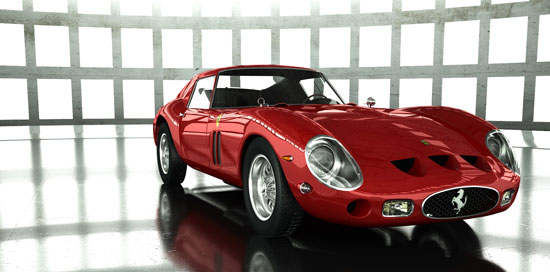 In 2012 this car was sold on the silent auction for amazing $32 million. Between years 1962 and 1964 Ferrari only produced 39 vehicle of this type, and by now they are such exclusivity that the price is very hefty. Most of these vehicles are in United Kingdom. Celebrities such as Nick Masson from Pink Floyd and DJ Chris Evans own this car. This vehicle is fastest Ferrari of that generation.
2. Bugatti 57SC Atlantic coupe – Price: $30 million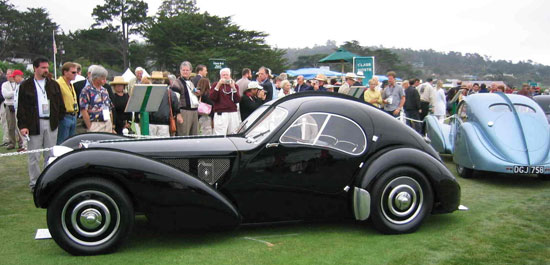 In 2010 it was sold by Gooding and Co. The price for this extraordinary Bugatti was incredible $30 million. With that price it became the world second expensive car behind 1963 Ferrari 250 GTO. Well known fact is that there is only three of its kind. Produced in 1963, this Bugatti is considering as an avant-garde by truly incredible art-deco elegance.
3. 1957 Ferrari 250 Testa Rossa – Price: $12.2 million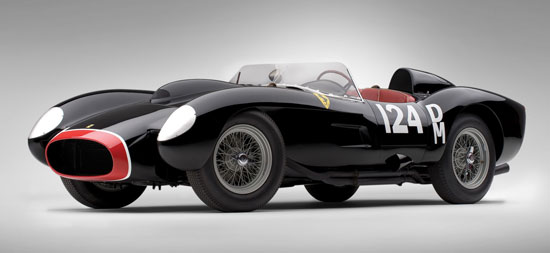 Sold in 2009 for about $12.2 million by RM Auctions, this car have a 3-liter, 300-horsepower, V-12 engine with an 8,000 rpm redline which is pretty impressive consider the year it was made. It was great racing car back in the days, especially in 1958, when this car won 4 of the 6 Worlds Sports Car Championship races. It was made for racing. This car is so rare, there's only 22 ever built. With breathtaking performance and amazing look this car is a truly gem of vintage cars.
4. 1961 Ferrari 250 GT LWB California Spider – Price: $10.9 million
Famous Hollywood actor James Coburn owned this Ferrari, and in 2008. Chris Evans bought it for $10.9 million. Many vintage car specialists consider this car the most beautiful car ever produced. Main idea was to build a racing car, but California Spider was just too elegant and beautiful for racing. Car have such a rare beauty back in the days, that Ferrari constructors decide to make only 250 pieces only for American market. It has a 3.0-liter SOHC V-12 with 280 horsepower and a four-speed manual transmission.
5. 1931 Bugatti Type 41 Royale Kellner – Price: $9.8 million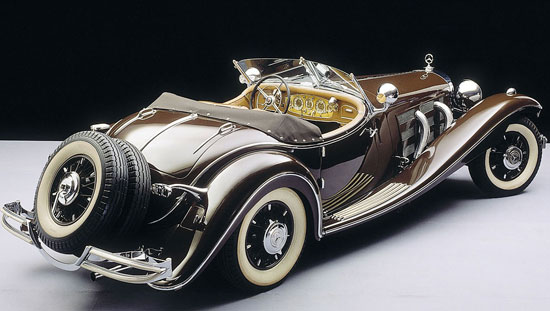 Bugatti is well known to be the company who made maybe the most beautiful, expensive, and exclusive automobiles on the planet. At the start of 20th Century, Ettore Bugatti had a vision and from that point the car industry was never the same again. But company was destroyed in World War II. 1931 Bugatti Type 41 Royale Kellner featured a massive 12.7-liter straight-eight engine, it's a one of the largest engine ever produced for automobile industry. Only 6 were constructed. In 1987 it was sold for $9.8 million.
6. 1962 Ferrari 330 TRI/LM – Price: $9.3 million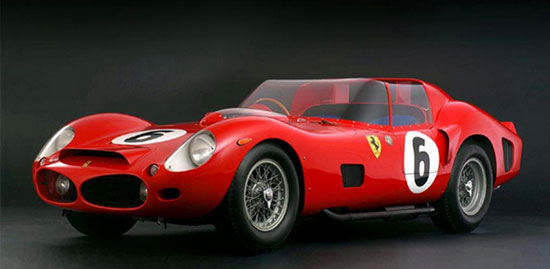 7. 1937 Mercedes-Benz 540K Special Roadster – Price: $8.2 million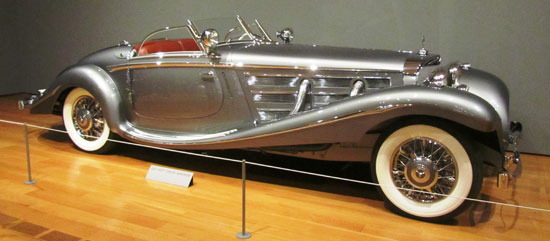 8. 1929 Mercedes-Benz 38/250 SSK – Price: $7.4 million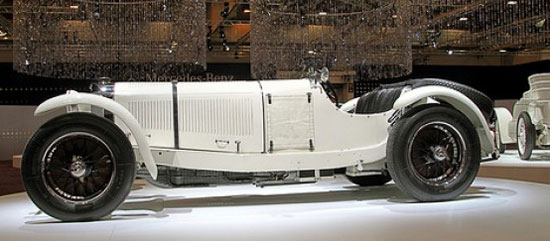 9. 1933 Alfa Romeo 8C 2300 Monza – Price: $6.7 million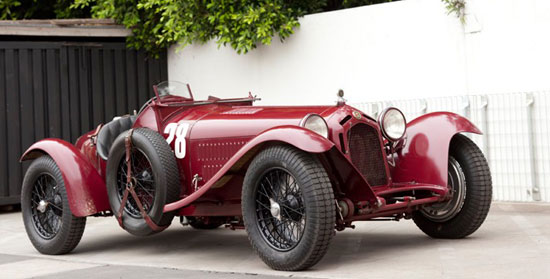 10. 1965 Shelby Daytona Cobra Coupe – Price: $6.5 million