Making Money Online: Gaming and Gambling
In a world of get rich quick schemes and internet scams, you may wonder if there is a true and honest way to make money online. In fact there are several options for making money, especially if you like playing games. Both the online gaming and online gambling arenas offer you the chance to earn from the comfort of home, with little more than your computer.
1) Online Casinos. While the "real" casino industry may get a bad rep, don't blindly carry that over to the online world. Since they are not pulling in winnings to support big payrolls, comped drinks, and ugly carpets; online casinos can often actually afford to let people actually win money by playing. If you're just signing up with a specific casino, you could play the first few online games free, or even get a bonus for signing on. Online poker is one of the more common games, but you can also play bingo and virtual slots. A lot of online casinos have also become more tech savvy, offering you new and exciting ways to play, including mobile apps and links to social media. As with all games of chance, the amount you can win varies. However, one advantage to online gambling is that you are less likely to give someone an advantage if you don't have a good poker face.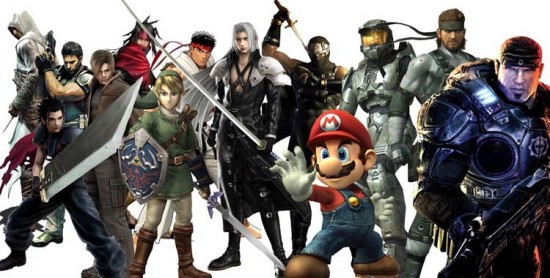 2) Play Testing. Play testing is essentially testing video games before they are released to the public. Video game companies employ these people to report any glitches or problems. Game testers are required to test a variety of games, including games you might not like. Additionally, you will be required to sign a confidentiality agreement, and may have to work several hours a day. The average game tester makes between $10 and $15 per hour, but rates can vary by company. Some testers can work remotely (online) but some work on-site, at the game company's offices. Always check before you apply.
3) Game Guides. If you are an expert at a specific game, you can write a how-to guide or a walkthrough to help newbies navigate the game. You can sell the information at sites like Killer Guides or self-publish them on sites like Amazon. Writing a game guide requires great writing skills, and can also be time consuming – some guides could be 100 pages or more. However, if you are a good writer, you could use your knowledge of the game to earn good money for each copy you sell.
4) Game Demos. You can record yourself playing the game, and monetize them on YouTube. The key to earning money this way is that you must maintain a running commentary over the entire video, such as step-by-step instructions on how to play. You need to create a series of videos to really make any money, and you need to have something that makes you stand out from all the rest, such as humor or music.
These are just a few of the ways you can make money online with gaming or gambling. The thing is, the world of gaming is wide open and there are plenty of opportunities for someone with the skill, drive, and creativity to make it happen.