VIDEO: Most Dangerous Road to School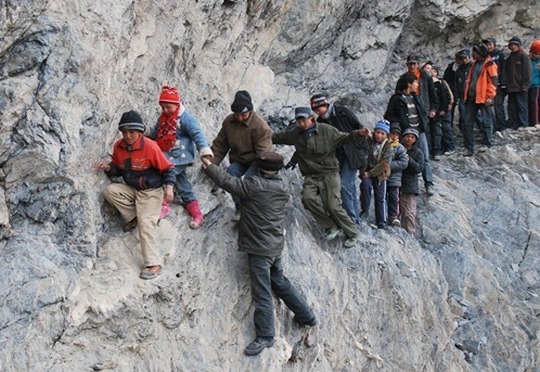 Tashkurgan County is the farthest west county in Xinjiang, China's farthest west province. High in the Pamir Mountains, Pili Village in Tashkurgan has only 80 schoolkids. The nearest school is 160 miles away, and they can only reach the main road to get to this school by traversing 40 miles of some of the most forbidding terrain on earth, on foot and by camel. Altogether, it takes them two days to get to school. They make the trek at the beginning and end of the school term, and stay at a dormitory at school while studying.
Here is Chinese CCTV coverage of the students are their trek.