How to become a professional poker player
Online poker is a popular pastime among people who discover the card game in brick-and-mortar casinos, as well as those who used to enjoy it in home games. The Internet gaming arena is slightly different and significantly larger, so the transition to live to online poker can be difficult for some. There are plenty of grinders and stronger opponents at all levels, so simply staying profitable can be a challenge for the inexperienced. Becoming a poker professional is even more difficult and while there is no guarantee that you will succeed, these tips are going to greatly increase the odds.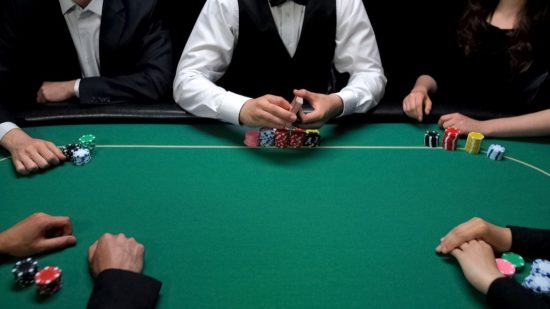 Research is just as important as playtime
Jumping straight into the fray is the fun, but unwise way of handling things. Even if you are experienced in land-based games, you will need some time to adjust to the different realities of online poker. You can forget about the proverbial poker face and instead you should rely more on math to extract value from every hand. The first decisions happen to be some of the most important ones, with a shining example being the simple selection of the poker room.
You should only choose a licensed operator like PlayUK.com and then focus on poker rooms that have a healthy player pool. This means that you will always find competitors at low and medium stakes, which should be the place where you start the climb to the top. Even if you can afford to bet larger amounts, you should start small and double your efforts with research. Ideally, you should spend nearly as much time researching as playing, at least in the early stages, so you get a better sense of what's going on.
It is a ruinous mistake to assume that you always lose because of bad luck, when in fact many such losses are the result of poor decision-making. Analyzing your own hands after a gaming session can be a tedious process, but one that is essential to become a pro poker player. Being completely honest is mandatory and once you spot your recurrent mistakes, it is time to come up with a plan not to repeat them.
Play aggressively but within budget
It is almost a mantra for professional poker players that in order to be successful you need to play aggressively. This will give you an edge over calling stations and players who simply react to your actions, as you can steal some pots while protecting your strong hands. Limping and slow rolling in an attempt of setting traps is a risky thing to do and one that will backfire in the long run. Aggressive poker will keep you in control of the game, but you need to dose your aggressiveness based on the odds.
Constant use of maps is vital to thrive and every pro poker player relies on it extensively, instead of counting on luck and inspiration. When playing online poker you need to make sure that you always play within your budget, so flawless bankroll management is needed. This applies to all levels, so both low-rollers, grinders and highrollers need to adjust their stakes based on their financial means.