The best apps for Easter
Once again Easter holidays are here and best way to keep your kids occupied is most interesting Easter-themed apps for tablets, smartphones and iPods. Principally for the period of those moments over the extensive Easter weekend when a short period of calm and silence is required. Even so, there are some apps that you can try together with you kids. In these days spending time on tablet or smartphone is a social experience where you play together; now and then it's about flickering a child's mind and further times it's all regarding children being imaginative with the things that apps provide. Furthermore, there are many apps that give a gratifying and educational practice for kids of all ages. The most interesting is that apps trying to find a balance between fun and education. Here is our list for sparkling your kids passion and creativity.
Easter Bunny Scanner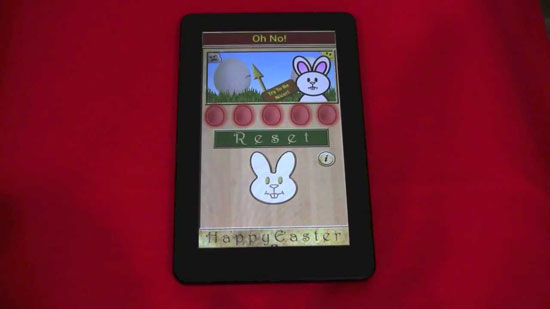 If you're having difficulty keeping edgy kids in line ahead of Easter Sunday, Easter Bunny Scanner is a right app that will strike a chord for your kids how to behave in very fun way. This app is very simple: there is a 'naughty or nice' meter, and a good kid gets a green light and a nicely decorated egg, while a bad kid gets a cracked egg.
Easter Cards
Easter Cards is an app for sending Easter greetings to loved ones. This free app helps you to make exceptional Easter cards and humorous pictures to send to your friends and relatives by email, or to put them on Twitter, Facebook or other social network. You ands your kids will be spending a lot of creative time making a beautiful Easter greetings, and it is certainly a very unique experience.
Angry Birds Epic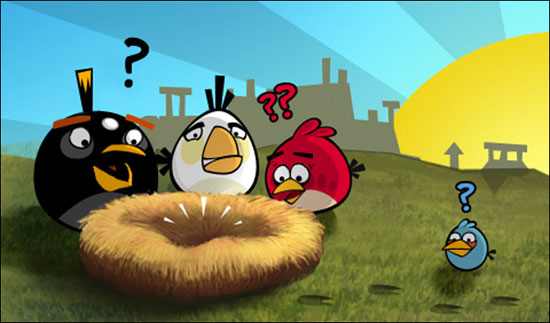 Angry Birds Epic is the ninth installment in the Angry Birds series. The plot begins with the player trying to recover their stolen eggs from the Pigs. As the player progresses, new birds are added to the roster, but can only select 3 birds, 2 on dungeons, and 1 on a certain level. Angry Birds Epic is set on Piggy Island, with its characters drawing from the existing Angry Birds games in medieval costumes. Nevertheless, there are new characters, like Prince Porky. This is by far the most entertaining game app for Easter, but be sure to let your kids play before you.
Peppa Pig Me Easter Book
Now your child can join their favorite little piggy, Peppa, in this personalized Easter story, in which they help Peppa and her family prepare for Easter and then actually meet Easter Bunny! This gorgeous cheerful book is brought to you by Penwizard in partnership with Ladybird books. Peppa Pig is an enormously popular pre-school brand and now your youngster can join Peppa and her little brother, George, in their own joyful tale this Easter. This e-book is fun and simple to personalize – add first name, surname and prefer hair shade and fashion, skin tone and eye color to customize the 'peppa me' pictures to look like your little one. You can even leave a personal message to the receiver and the choice to embrace their wished for present from Easter Bunny.