Introduction in WSOP
Soccer has World Cup, basketball has NBA Finals, football has Super Bowl and for poker, the main event of the year is the WSOP, also known as the World Series of Poker. Every poker players wants to be part of it, and they all have only one aim – to be the World's Best Poker Player. The only place in the world where dreams about that does can become reality is in Las Vegas where every pro and amateur poker player goes to be part of WSOP. Once they are in, it's anyone game. You'll never know who is going to be next Jamie Gold, Joe Cada or Jonathan Duhamel.
When we are speaking about WSOP poker, almost everybody instantly think about Las Vegas, but there's actually a series of many event before that main event. In the last couple of years there almost sixty event that lead in the Main Event in Las Vegas. Final round, or World Series of Poker Main Event champions is taking place every June and July, but in special occasion there's a little push back as far to October or November.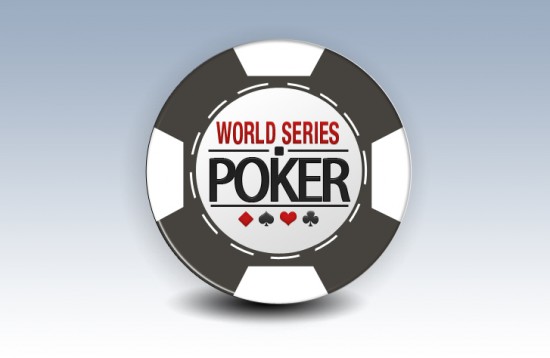 If you want to try your luck, you'll need to be really, really good at poker and win a poker tournament that will sponsor or pay for your $10,000 entry fee. Maybe you have $10,000 you can afford to lose or you can find a sponsor who will invest in you. Either way you'll need that $10,000 to enter competition.
WSOP is the oldest, largest, most prestigious, and most media-hyped gaming competition in the World. It's well known tournament even for the people who never played poker in their lives.
Benny Binion, famous poker player and casino owner was the maker of the first WSOP Main Event back in 1970. There were only seven world's top poker players in tournament. But, since then, WSOP evolved in one of the biggest event in the World, with almost 60 regional tournaments all leading to Las Vegas bracelet winner.
Since WSOP get famous around the globe, there are many expansions. Two most recognizable is WSOP Europe and WSOP Asia Pacific. First event in European expansion took place in 2007. And that is the first time that a WSOP bracelet find owner outside Las Vegas. Main event was in London, and Annette Obrestad almost unknown teenage girl from Norway win tournament, one day before her 19th birthday. She took main prize £1,000,000, and $2,086,437 in winnings. She's the youngest person ever to win WSOP bracelet.
This year WSOP introduced Asia Pacific Main Event. It was held on Australian soil and WSOP owner Caesars Entertainment give license to Crown Melbourne Casino to organize first WSOP APAC event. The winner was well known Daniel Negreanu, who took main prize $1,038,825, and almost $18 millions in winnings.
Almost every WSOP took place at Binion's Horseshoe in Las Vegas, but due to an unprecedented popularity for the last couple of years it has been held at The Rio Hotel in Las Vegas. It's well known fact that qualifying tournaments are held during the year all over the world, but the main event of WSOP is ten day tournament in June and July. You can check WSOP website for schedule.
This year main tournament is between July 7 and July 15.