5 Most Iconic Cars in the Movies
There are movies where cars overshadow even the greatest movie stars. Whether it is about the mighty chase scene along some city in America, or if it's a spy thriller, cars have become an integral part of the movies for a long time. Some movies directors even choose types of cars according their leading roles to be compatible, so you understand how greatest directors pay attention to details.
Here we choose five most iconic cars in the movies. Gentlemen, start your engines!
1. 1968 Ford Mustang GT 2+2 Fastback – Bullitt
There's no better pair between actor and the cars then Steve McQueen and Ford Mustang. The famous actor even becomes synonym for the whole Mustang series. Some might say that Steve McQueen could make a Yugo the best-selling car in America, but the King of Cool always choose best American products, and Ford Mustang certainly is one of the best brands all across the World. With a modified 390-cubic-inch V8, this Highland Green Ford is without a doubt the most iconic car in the movies. Even McQueen couldn't convince the car's owner to sell it to him years later. Bullitt and his legendary glove even today is one of the most iconic big screen pieces. Might smoke behind the car, as the gear shifting and the heart pounding the best recipe for blockbuster. There's the whole nine minutes sequence in this movie where the main star is 1968 Ford Mustang, and just remember Steve McQueen was bigger then life back in those days.
2. 1962 Ferrari 250 GTO – Vanilla Sky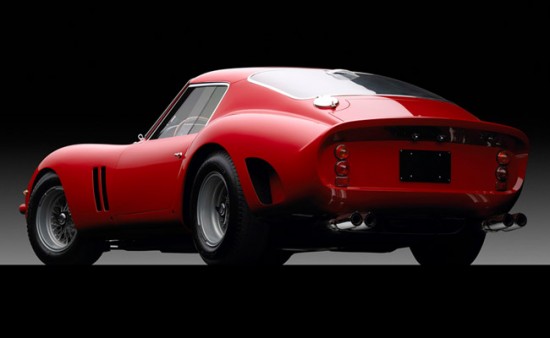 It's like a dream. Vanilla Sky is one of those movies where you don't know what is real and what is imagination. The same story goes with 1962 Ferrari 250 GTO. But when you ride a car on the completely empty streets of Times Square with a Radiohead song in the back you can be very certain that is part of your dream. This rare piece of automobile heritage is incredibly rare. Last known sale was to Sir Stirling Moss for record $35 million. There's only 39 1962 Ferrari 250 GTO ever built, so it's a money well spent. For many in the audience the car was main star even with famous Tom Cruise behind the wheel.
3. 2008 Audi R8 – Iron Man
When you're a Tony Stark you can do anything. Well, almost anything. But there's no person on the World who doesn't know how is Tony Stark, and better, what kind of a car he's riding. Audi R8 is the car of a choice for no one other then Iron Man. We already have AC Cobra and Saleen S7 in the garage, but Audi R8 is always outside. The R8 is an entirely convenient monster on a slack restraint so even mighty Iron Man is having trouble to be a main star beside this great car.
4. 1981 DeLorean DMC12 – Back to the Future Trilogy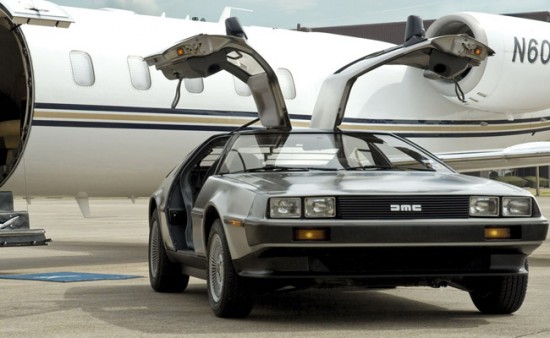 One of the most iconic movie trilogy ever produced without a doubt is the Back to the Future. The main star of the famous trilogy is not cinematic icon Dr. Emmett Brown, or Michael J. Fox who portrait the young Marty McFly, but one and only DeLorean DMC12. The car was only produced for two years, but it become immortal on the big screen. Who ever think that DeLorean can be transform into the time travel machine? With only 130 horsepower and 2,700 pounds of heft, the DeLorean was never very speedy, but for Dr. Emmett Brown 88 mph was enough to activate its flux-capacitor and travel through the time.
5. 1964 Aston Martin DB5 – Bond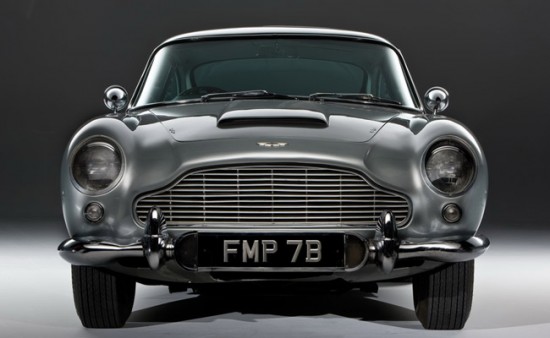 Bond. James Bond. He become one and only Great Britain superhero, even if he hasn't got any super powers. Bond is the one of the most recognizable movie characters for many years. He is always surrounded with gadgets, and undeniably the most recognizable car in the world – Aston Martin DB5. Even people without appreciation of automobiles can denied style and beauty of this iconic UK car.