Make This Valentine's Week Worthwhile!
Valentine's week is just around the corner and all lovers are going head over heels for the big week! It is one of those weeks filled with extra doze of celebrations, affection and pure love. The celebrations go on and the excitement of all the lovers is at the rim.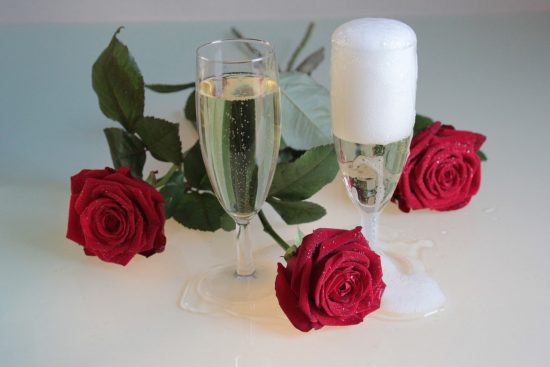 It all starts with the Rose Day on 7th Feb. Surprise your loved with a bunch of roses of their favorite color. You could also decorate your partner's room with those sweet smelling roses or pour a bucket of roses when your partner enters the room. The next up being Propose Day on 8th Feb. This is one of the big days for all the lovers out there. Propose your partner in the most special way you can. You can take him/her to the place you first met, or a candle light dinner, or any of her/his favorite scenic places and make that special, honest and memorable proposal. The next one being everyone's favorite (unless you are on a strict diet. Haha!), the Chocolate Day on 9th Feb. Gift your loved one with the loved chocolate of her/his choice. Use favorite chocolates to make chocolate pies, cakes or smoothies and sweeten your relationship. The next day, Teddy Day on 10th Feb, is another cute day where you can gift those fluffy, stuffed teddy bears to your partner. It remains as a symbol of love among-st you two. Make a loyal, meaningful and most importantly, a truthful promise to each other on the Promise Day on 11th Feb. This promise bonds the two together and brings them closer. The next day is the Hug Day on 12th Feb that is dedicated to hugging. There is nothing more reassuring than a comforting hug while you sit back and cuddle on your couch while watching your favorite movie or playing your bingo games. The next day, the Kiss Day, is the most favorite among all. Not that you don't kiss everyday, but a special passionate kiss to your partner on this day, in a unique romantic place, makes your valentine week more memorable and makes it a moment to remember. This indeed, makes your partner very happy.
Heading over to the next big day, the VALENTINE'S DAY! Valentine's Day is celebrated all over the world. Express your love for your partner, take her/him to adventures, or a romantic dinner, spend the whole day with him/her. Tell him/ her the depth of your love, how much he/she means to you, show that affection, make this Valentine's Day worthwhile for your love and cherish those beautiful moments for the rest of your life !