Online Roulette: A Review
Online gambling is insanely popular and one of the most popular games is roulette. With this in mind, it would be understandable if you caught the bug too. Yet there are so many games out there, so where do you start?
What are the differences between different roulette sites? Should you play American, European, or French roulette? With so many different roulette games and sites to choose from, it may not seem very easy to get started. Yet at OnlineRoulette.org.uk, its webmasters are here to make sure the opposite is true.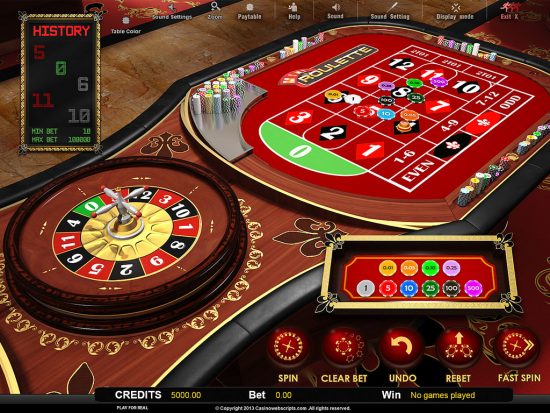 The Online Roulette site compares different online gambling portals and highlights all of the most generous new member and loyalty bonuses, discounts and strategies available across the internet. It also offers honest reviews of each site. Yet while there are other roulette comparison sites out there, Online Roulette claims to offer much more. So does it live up to these claims? Let's take a closer look…
General look
On first glance, Online Roulette looks much like any other site of its ilk. Yet the use of the subheading "Premium Roulette Guide" sets out its stall right away. The site uses an easy-to-use navigation menu, again much like rival sites. Yet the striking thing about this is the sheer number options available.
User experience
In addition to the last point about the amount of options in the navigation menu, this gives you access to comprehensive information on the types of bets, bonuses, online casinos and games available, as well as strategies. There is also a page dedicated to mobile gaming and slots.
Yet in this day and age, experts say that the key to user experience is to put content ahead of navigation. So how does the content on Online Roulette shape up?
On the home page, you will see a list of operators, with a button for reviews, and another that allows to 'get bonus' for each site on the list. Under the 'Countries' heading you will see five different round icons.
Each of these represents a different nation; click on the relevant icon to find info specific to online roulette sites operating in your country. There are icons for Australia, Canada, New Zealand, the UK (which comes up on the homepage by default), and Italy.
The home page introduces the game of roulette for beginners; offering useful info on the differences between American, European and French roulette. Scroll down a little further and you will see a basic guide to help you get started with online roulette.
In terms of the info it provides for roulette enthusiasts in different countries, the quality of its reviews and its ease of use, Online Roulette really is the premium guide it claims to be.
Games available
Online Roulette gives you instant access to a wide range of different games; these include the following:
– Premier Roulette: Diamond Edition
– French Roulette
– Roulette Pro
– Multi Wheel Roulette
– 3D Roulette Premium
– 3 Wheel Roulette
– Double Action
The operators of the site also give their opinion of the best online roulette games on the web at the moment. Considering that the guys who run this site clearly know what they're doing, this is very useful info for those looking to make a start with the game online. At the moment, Premier Roulette and 3D Roulette Premium are the favourites here.
What is Online Roulette missing?
There isn't really anything that is missing on this site as such. The graphics leave a little to be desired; there's not much here on a visually level to distinguish this superior roulette guide to others out there. Overall though, Online Roulette offers very useful operator comparisons that may have otherwise been hard to find.