AC/DC Add More Dates To Australian Tour
AC/DC have announced three more shows on their Australian tour. Within half an hour of tickets going on sale this Monday, the band's promoter, Garry Van Egmond, announced more stadium shows in Melbourne, Sydney, and Perth in order to meet the tremendous fan demand for seeing the legendary band live.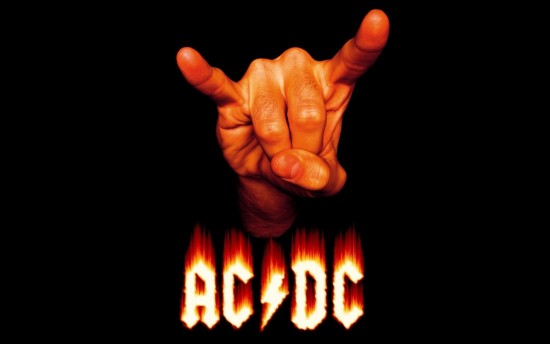 The Rock or Bust World Tour will start on May 5th in Holland, the 25 shows on the European part of the tour managed to sell over 1.75 million AC/DC tickets in under 24 hours. After the European tour, AC/DC will head to North American before they hit Australia this November, and the tickets for their Australian tour are still available.
The Australian dates are now:
Sydney — 4th and 7th of November (ANZ Stadium)
Brisbane — 12th of November (QSAC)
Adelaide — 21st of November (Adelaide Oval)
Perth — 27th and 29th of November (at Domain Stadium)
Melbourne — 6th and 8th of December (Etihad Stadium)
Initially the band just announced dates in Sydney and Melbourne, the Brisbane addition was later in the day. 
AC/DC is, without question, one of the most successful rock acts in history and certainly Australia's most successful musical export — they've sold over 200 million records around the world. They're still going strong 40 years after they formed, and the Rock or Bust tour will be promoting their 16th studio album (which is coincidentally named Rock or Bust also).
It's been five years since they last went on tour with the 168-show Black Ice tour, but this weekend the band is coming fresh off a performance at Coachella — in a sense their unofficial launch of the tour. When Australian fans see them back Down Under, Stevie Young will be playing in place of Malcolm as lead guitarist next to Angus Young. Despite having a long wait, nearly everyone expects the seven Australian shows will sell out even faster than the 25 European shows.
Fortunately there will still be options to pick up tickets on the secondary market for those fans who miss the tiny window of time to pick up the initial round of tickets. Prices are currently high but will likely come down when more tickets appear on the market — and, despite AC/DC's status as a native son, the prices are still more affordable than many other shows which have visited Australia recently. (The Rolling Stones recently played a Melbourne show where prices averaged over $700, and the Eagles saw their tickets hit an average of more than $400.)
One of the reasons is that except for one, every AC/DC date is in a venue with a capacity over 50,000; the ANZ Stadium where they'll play Sydney holds around 100,000. As a result just below 400,000 tickets will be on sale.
The tour will start at Sydney's ANZ Stadium before leaving Australia for Auckland and Wellington via Melbourne's Etihad Stadium in early December. For fans which want a taste of the band as it stands, their performance during this last February's 57th Grammy Awards is available online and simply electrifying. Some critics say that performance, combined with their headlining show at Coachella, is set to put the band back to worldwide prominence.
Australia's concert scene is going to be quite busy in the next few months, of course — Neil Diamond, Elton John, Rod Steward, and more. But none of them will be as big as the band which put Australia's rock and roll on the world map.