The Legacy of Marilyn Monroe
Marilyn sure achieved a lot of fame during her short life span of 36 years but ever after fifty years of her death she is still one of the biggest superstars of the world. It's like she is still alive through her images on different products, fancy magazine covers, wine bottles, studio galleries, posters and T-shirts that still fascinates people. She is endlessly analyzed in films and biographies. She is still an American icon. Still she has a lot of fan. There is a page for her make up: http://www.allclip.net/secrets-marilyn-monroe-make/ All of girl fans following that kind of details about her.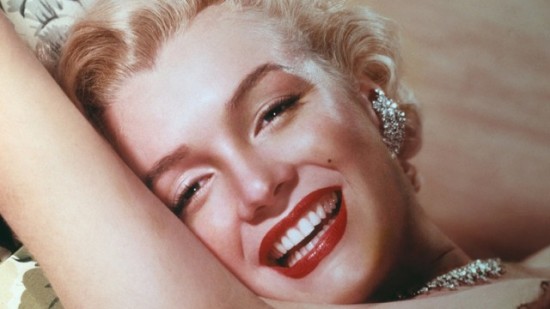 Her metamorphosis from Norma Jeane Mortenson to world famous star Marilyn Monroe is nothing short of a real life Cinderella story. Her pouty ruby red lips, platinum blond locks, ample curves and her signature beauty spot can make any guy week in his knees. Stars like Madonna, Christina Aguilera, Lindsay Lohan, Lady Gaga and others still perseveres the real essence of Marilyn.
She ranks sixth on Forbes magazine's annual tally of "top-earning dead celebrities" with an estimation of $17 million in gross income.
When it comes to selling merchandise and inspiring artists Marilyn Monroe is the most prominent choice. Her name has been used to sell from khakis to cosmetics. One of her memorable ads was of a vodka bottle with Monroe's flowing dress in the most iconic scene from "The Seven Year Itch" as the label, with the tag "Absolut Marilyn." Monroe is the most obvious choice when it comes to be the face of beauty products over decades. MAC Cosmetics even have their limited edition Marilyn inspired set, which includes nail lacquers, eye shadow, eyeliners, and lipstick. Dolce & Gabbana, Betsey Johnson, Gerard Darel, Italian label Salvatore Ferragamo – all have created something to remember the greatest sex symbol of Hollywood.
She is one of the most fascinating topics when it comes to movies. Mira Sorvino and Ashley Judd portrayed her in the movie "Norma Jean & Marilyn" in 1996. Monroe was also played by Charlotte Sullivan in 2011 in a Reelz Channel miniseries called "The Kennedys". Michelle Williams in the same year was rewarded by an Oscar nomination and won a Golden Globe award for "My Week With Marilyn." If you want to see her most watched movies click here.
In 1995, Monroe became first class postage. It was that year's bestselling U.S. postage stamp. Artist Seward Johnson created a stunning 26 foot tall sculpture remembering the subway grate pose from the movie "The Seven Year Itch" and named it "Forever Marilyn". It was displayed in Palm Springs until April 2, 2014.