The 5 Best Free Website Builders Online
Hiring a professional to design and execute an entire website is very expensive, as anyone who's ever had to start their own website knows. A good website can cost upwards of a three thousand dollars, and that isn't counting the money spent on the servers, rebuilding the website, overhauling it periodically, and performing constant maintenance. Many people, understandably, choose instead to try their hands at building a free website. Fortunately for them, there are many tools available online which makes launching your website after the help of an online tutorial to be a lot easier, not to mention cheaper.
Wix Free Website Builder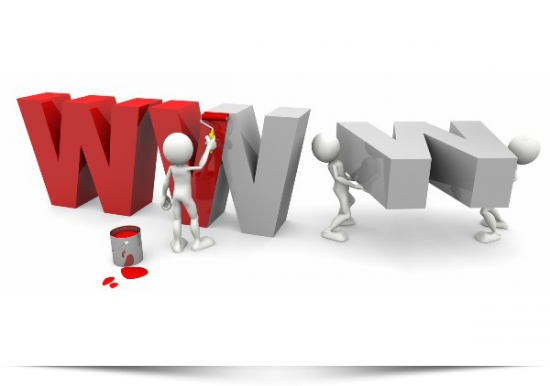 Wix is a decent service that offers a decent free product, in addition to the much better premium package (and yes, you have to pay for the premium package). The free service is good enough for most people's needs and offers easy-to-use sites that are ready for the bare beginner. It has hundreds of pre-designed templates, making it easy to choose and check the look of your website without painstakingly designing every bit of it. This website doesn't offer ecommerce packages along with the free service, so if that is an issue, you may need to look elsewhere.
Wopop
Wopop offers a lot of options for those that want to know how to make a free website. It works with a variety of templates, and has the added functionality of the ability to create ecommerce sites. This is a great choice for those who need to use their website in order to make an online store that's important to the company. Most free site builders do not come with ecommerce options, so this can be a lifesaver in that occasion.
Moonfruit
For anyone that needs a responsive website design along with their basic website and doesn't want to pay for it, Moonfruit is an excellent option. This website builder is a bit bare-bones and only offers 1GB of space. In addition, there are ads and no customer service with the free package. However, Moonfruit does automatically create a mobile version of your website when it's finished, which can be a huge plus in the modern, on-the-go world.
DoodleKit
DoodleKit is another website that offers a free plan as an alternative to many, many paid plans. This site has a built-in RSS feed, as well as a second-level domain name and 500 free photos. Unlike many free website plans that cap off your hits in the fairly low amounts to attempt to get you to subscribe to a higher plan, DoodleKit supports up to 25,000 free hits per month.
Yola
One of the most obnoxious things about free website builders is the fact that you can't get more than one under the same account name under most plans. With Yola, that's not true. While you get a second-level domain name, the offer from Yola gives you up to five individual websites, all managed by the same account. To top it off, even the free package comes with customer support, not always the case with free services.