Container city
CONTAINER CITY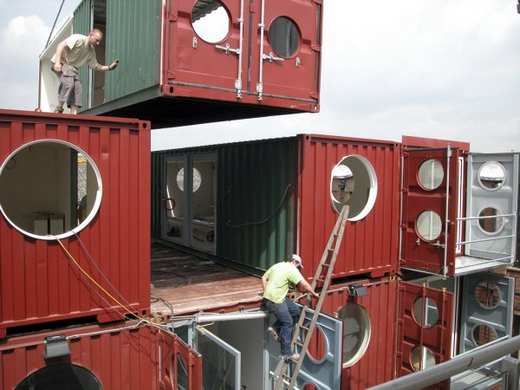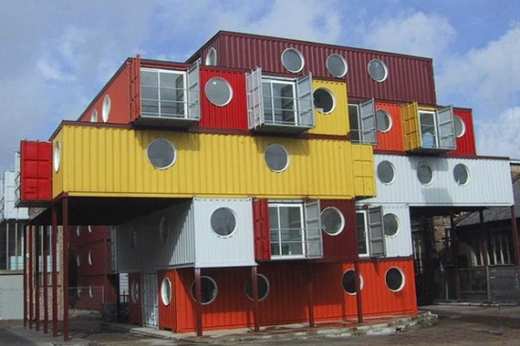 As the second phase of the original Container City project at Trinity Buoy Wharf (London),  Container City II is both an extension and evolution of the first building. Built adjacent to Container City I, with inter-connecting bridges, a new lift and full disabled access, Container City II was completed in 2002 providing a further 22 studios over five floors.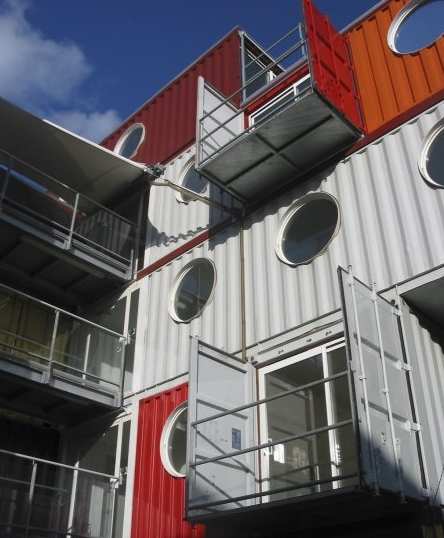 In contrast to the first phase, Container City II is a funky ziggurat shape and painted in bright colours to reflect the creative flair of those who work here.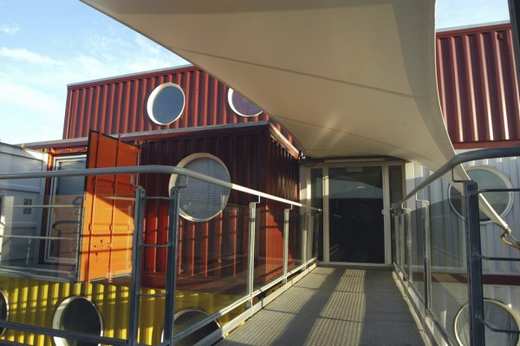 Container City walkway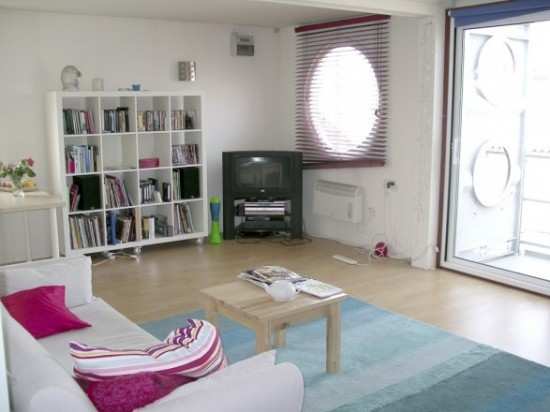 This image shows the living room and balcony space.
Completed: 2002.
Installation time: 8 days
Architect: Nicholas Lacey and Partners
Engineer: Buro Happold
Developers:
Urban Space Management Ltd
Location: Trinity Buoy Wharf,
London E14 0JW
Containers used: 30
Units created: 22
Use: Studio Space