PayPal poised to re-enter the US online gambling market
It is being eagerly anticipated that PayPal, the world's largest and best known online payment system, is about to enter the newly-regulated US online gambling market.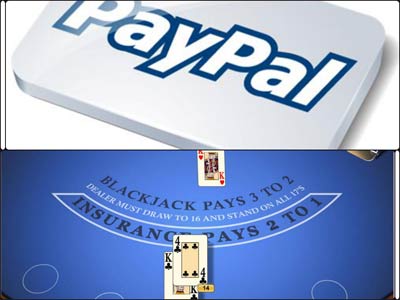 This is a move that is being looked forward to in New Jersey, Delaware and Nevada, where online gambling is legal, not least because serious and ongoing difficulties in processing payments have been cited as one of the most important reasons as to why revenues from the fledgling industry have fallen well below those that were forecast and anticipated, another ongoing stumble block is the lagging of regulation in some of the larger states. A California bill has been postponed yet again but is still predicted to go through in 2015. Recent research into the subject based upon usage numbers from the heyday of before 2006 concluded that a population of about 40 million Americans is needed for viable poker liquidity. Financial viability, or even necessity is always a strong motivator for big companies trying to gain market share in highly competitive markets and the smarter companies are currently vying for a large piece of the pie before the expected rush of traditional institutions.
In New Jersey, for instance, Visa transactions at online casinos have only a 44% approval rate, and while Mastercard is higher at 73%, these rates of rejection are nevertheless substantially higher than standard. Other major cards, such as American Express, do not process any online casino transactions at all. This is cited by many industry insiders as the main factor holding back its growth, as players have grown frustrated at the many rejections and delays.
PayPal is clearly aiming to fill the void by offering online players a service that they can rely on, and as a leading international brand they are well positioned to do so. There are currently over 230 million PayPal account holders worldwide and many major international companies use PayPal as a means of processing payments.
And of course, PayPal has operated in the online casino space previously, being a leading player in the industry up until the early 2000s. Then, however, in 2003 they pulled out of online gambling altogether and, while they have recently begun once more to process payments for international online casinos, they have not until now shown a willingness to re-enter the US marketplace.`
There are several explanations being put forward for the change of heart on the part of PayPal which, at the time regulated online gambling was introduced in 2013, seemed firm in its commitment to stay out of online casinos. One reason being cited is that its absence from the online casino space has opened the door for its overseas operators to gain a foothold in this market, which could ultimately see these companies become serious long-term rivals to PayPal in other areas that it has hitherto dominated largely unopposed.
While moving into regulated online gambling will no doubt be good for PayPal, the industry is expected to welcome it with open arms as well. This is not only because it will end the difficulties caused by US financial institutions refusing credit card payments made to online casinos, but also because the sheer size and outstanding reputation of the company will, it is believed, add credibility and respectability to the online gambling industry in the US.
It is also hoped that if PayPal enters the market and, as a result, revenues begin to grow at the rates that are being forecast, then banks and other financial institutions may decide to join the party and loosen some of their restrictions as well, with the net result being that the entire industry benefits.
For the player too, PayPal becoming a partner in online casinos will be a plus. The enhanced levels of security (you don't need to share your financial information with an online casino directly), the speed of carrying out transactions, and the anonymity offered by PayPal (no casinos showing up on your monthly credit card bill!) will make playing online a much more straightforward and enjoyable experience for players. And as significant numbers of Americans already have PayPal accounts, it is expected that those who have hitherto perhaps been wary of online gambling will be reassured by the presence of PayPal and so venture into an online casino for the first time.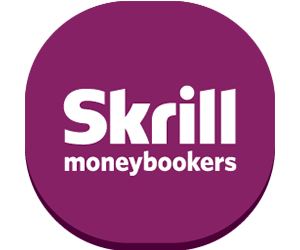 If this move goes ahead, PayPal's brand recognition will no doubt serve it well, although it will nevertheless face some competition from e-wallets such as Skrill and Netteller who have been operating with some success in the regulated US market for the past year or so.
For instance, Skrill currently has a significant share of the global online gambling market, and is in fact the only digital payment system that has money transmission licenses in every US state, in addition to being approved to operate in the New Jersey online casino industry. It will therefore be equally interesting to see how Skrill reacts to the re-entry of PayPal into territory that it has, for the past year or so, been able to dominate, it is interesting to note that in neighboring Canada, PayPal works as a casino payment method while Skrill have backed out of the market
It does need to be stressed, however, that this move into online casinos has yet to be officially announced by PayPal, and that the company would still need to receive licensing approval from the gaming authorities in each individual state, namely New Jersey, Delaware and Nevada. To date, it is believed that PayPal have only submitted an application to the gaming authority in New Jersey.
A website like http://showboxforpc.net will provide you with the highest quality in the industry.