How to Identify Reputable sports/casino betting site/app
Due to the ever rising popularity of online and mobile gambling, there has understandably been a host of internet sports betting companies popping up in recent times and the plethora of options to choose from is certainly a great facility to gambling aficionados.
That being said though, not all sports betting companies are genuine and some have been set up with the sole objective of scamming their players. To avoid getting scammed and remain far away from the dodgy websites, have a look at our tips.
1. History in the industry
The adage that 'Old is Gold' is not always applicable but when it comes to choosing sports betting website, it is more or less true.
While this is not to say that all older betting platforms are necessarily the best, most of them have managed to survive in the ferociously competitive industry for as long as they have due to the fact that their companies are genuine.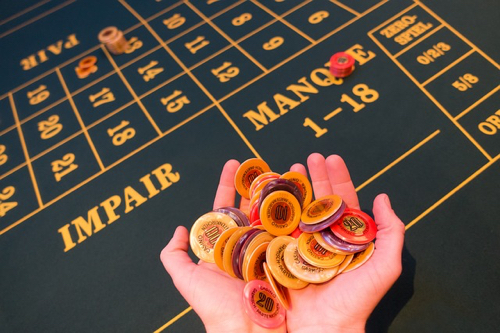 It is wise to choose a betting company which has been established in the gambling industry for 2+ years with a positive history as well as a good consumer base.
2. Security
Regardless of how many years an online gambling platform has been active, one should not join unless they are fully convinced about the security provided by the company. Comparison websies like Maria Casino can be very usful. Some of the main aspects to look at in terms of security are Encrypted financial transactions and an authentic certificate of security technology.
In order to participate in online gambling, users must give out their bank account details and ones confidential information should be disclosed only to websites which has a strong security system that is not easily breached by hackers.
Also another good rule to follow regarding betting sites is that if the offers they provide sounds too good to be true, it probably is. There many platforms which provide ridiculous amounts as free bets or odds which are simply not available on other reputable resources. Always stay clear of these sites.
3. License and Operating in a regulated jurisdiction
Online gambling websites require proper licensing to start their service and it also should be operating from a regulated jurisdiction. Such facts regarding a certain company are easily available online and through their customer service, and if it is not, one can view this as a red flag to stay away.
4. Online reviews of Sports Betting Websites
While the internet can be filled with a lot of fabricated information, there are many online reviews available which makes the selection of a betting website that much easier.
Many betting sites pay to get their positive review up online but users on discussion forums such as Reddit or Quora give their honest opinions and although facts attained from such sources are certainly not definitive, they go a long way in helping one make the right decision according to their respective needs.