"Lunchtime on a Skyscraper" – Famous 1932 Image Recreated in 2011
The famous original photo showed 11 workers in flat caps precariously perched on a steel beam 800ft (240m) above the ground. But in 2011, these construction engineers in London swapped vests for high-visibility jackets and safety harnesses as they ate out on a 755ft (230m) tall building.
The photo – modelled on Charles C Ebbets's famous 1932 original, Lunch atop a Skyscraper – was taken by Michael Crompton, 61, as he worked on Heron Tower in central London last year. The 46-floor building is the third tallest in the capital.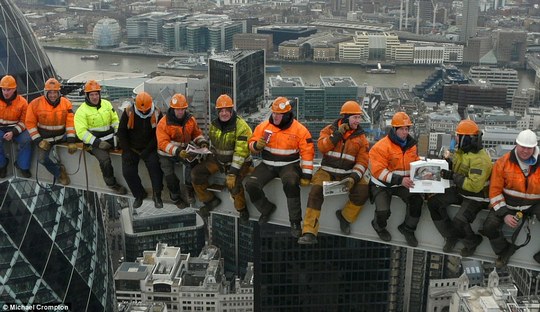 2011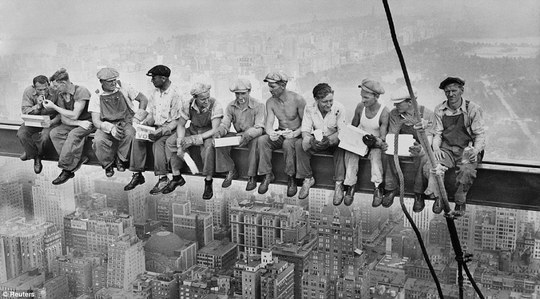 1932