Santa Paws is coming to town
Christmas is a time for celebrating with the family but thanks to Rocket Bingo, it can also be a time for showing off your pets.
This month, Rocket Bingo, a brand which is now one of the UK's favourite bingo sites is hosting a contest which they've aptly (and rather cleverly) named 'Santa Paws'.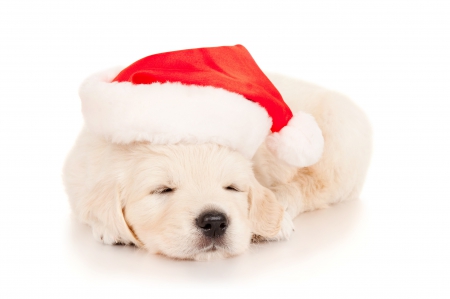 The objective is simple, Rocket Bingo are asking you to dress your pet in his or her Christmas best, take a snap and upload it to their Facebook page or Tweet it on Twitter with the hashtag 'santapaws'.
To ensure a fair contest, this competition will be judged by the animal shelter, NCAR. Based in the North of Wales NCAR provides accommodation and care to homeless animals. At any one time they may look after up to 100 dogs, 65 cats and 25 rabbits or guinea pigs
The contest runs for the whole of this month and the winners will be announced early in the New Year after judgement has been made.
One of our favourite things about the contest is the fact that any animal can be entered, so if your favourite pet happens to be a horse, or even a pig, that's no excuse not to get out the fancy dress!
Although in our eyes everybody who has entered so far is a winner, officially there will only be three winners and each of them will be awarded £50 in Love2Shop vouchers.
So, if you think your pet should have had a career on the catwalk (pun intended) then go ahead and take a snap of him/her in Christmas attire and get involved in the competition.
To be part of this, all you need to do is go to Rocket Bingo's Facebook page, hit the 'Santa Paws' tab and follow the instructions to upload your photo to the gallery.
It's always great to see businesses running exciting and unusual competitions which we are able to feature here on Nuffy around this time of year.
If you know of any other Christmas promotions which you think are worth sharing, please get in touch with us via the Contact pages.